Greetings as usual, from London, England.
In this newsletter, I want to focus on where we have gotten so far in 2022 in advertising focus/trends, what we have learned so far, and what we can expect for the remainder of the year. An opportunity perhaps for you to benchmark where you are in terms of focus and utilisation of resource?
Also, I will highlight the green shoots of optimism coming from here in the UK and what that means in terms of monitoring the performance of our ad clients' budgets to achieve maximum impact from the campaigns we set up and how we are perceived by those advertisers.
2022: 5 months in and where are we with client advertising?
Five months, in my opinion, has always been a significant chunk of any year to see how a specific market is shaping up (in this case, advertising) in any economy. It gives us an opportunity to make a more considered view on what's likely to remain en vogue/trending in the rest of the year.
This in a background where the shadow of coronavirus may still hang over many economies and digital transformation has become an irreversible and permanent shift for media, as well as our customers/readers.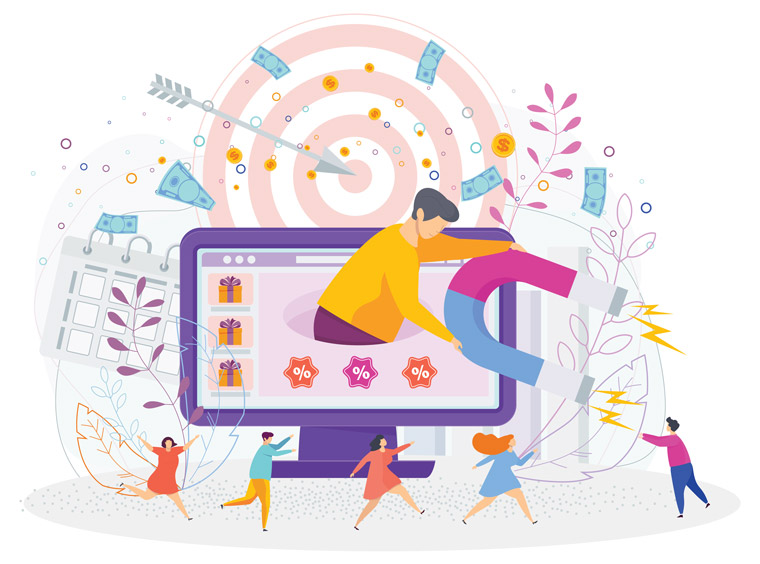 With smart tech and new platforms evolving rapidly, the advertising industry is poised for more disruptive change. Even as some of the pre-pandemic practices will continue, new ones will start to emerge into established practices.
In an era that has been described as "Digital Darwinism" (i.e., a phenomenon where both society and tech evolve much faster than any company's ability to keep up), brands must try to keep pace with new trends while retaining the ability to capitalise and exploit existing trends. It's called keeping ahead of the curve!
With the huge expansion of social media and instant messaging platforms with global usage (particularly on smartphones), the trends we are seeing already are likely to gain further traction in the second half of 2022.
I can see that a whole gamut of advertising formats is taking on a new life form, and we can expect them to continue to rise.
See if you're aware and/or using some or any of the following list: conversational marketing, personalised advertising, influencer marketing, mobile advertising with in-app ads, video advertising, video-embedded display banners, native advertising, programmatic advertising, and, of course the preparation for cookieless advertising.
The following notes explain some of these trends, which we all need to know about in terms of understanding the market and our advertising clients in terms of what they are focusing on or even what we should be offering them as a service.
Conversational marketing: One-to-one connections between customers and brands, in real-time. Conversational marketing is an important part of a successful advertising/marketing strategy whereby our advertisers can gain a strong trust and loyalty of consumers. AI powered chatbots are at the forefront of this form of marketing. Your clients?
To highlight this last point, I attended the recent Mobile Marketing Association conference in London, where Google told the audience to expect more direct interactions with advertisers in real time (whilst there are, say, watching a TV ad) via this increasingly powerful, more intelligent chatbot method.
For further reading:
Personalised content: Another trend likely to rise in the rest of 2022 is one involving brands delivering individualised ad content experiences for consumers. Stacked against the more generic ads, this means the use of the latest tech to know what an individual customer is looking for and serving them the relevant ads accordingly.
Sending personalised video messages will, no doubt, become more common.
Also, the experience for consumers will be more user friendly with more sophisticated and easier to navigate page designs, call to actions (CTAs), etc., will emerge. The customer experience is king! (Take note, particularly some of the UK national news brands I see every day. You know who you are!)
Further reading:
Experiential marketing: Experiential marketing enables both a more direct and interactive form of communication between brand and audience.
The idea is to aid our customers' ability to build positive associations with a brand. The XR or Extended Reality technologies along with AR/VR/MR techs that can blend real life and the virtual world will further change how content is created and consumed in the context of experiential advertising as 2022 progresses from here.
Further reading:
Mobile advertising: With continually rising smartphone penetration added to users spending more time on their phones for things like e-commerce and entertainment streaming, mobile advertising will possibly become one of the biggest trends in the back half of 2022. Along with search and mobile browsing, in-app ads will also see more focus with the rise of story ads on social media platforms like Instagram, adding fuel this fire. 
Further reading: 
Video advertising: Based on the obvious appeal of the video format, short-form videos will drive video advertising like never before later in 2022. Indeed, videos will be embedded into display banners as a norm, highlighting a much more engaging message to the audience. Live-streaming of videos would also enable the delivery of more timely, more targeted, and more contextually relevant advertising content to the consumer.
Further viewing:
I like this YouTube video example, offering seven great/simple tips on how to make great videos ads and what you need to consider.
Native advertising: While native advertising has been around for a number of years  — now allowing ad content to unobtrusively and seamlessly blend into the editorial environment without intruding into the customer experience — it will remain an important piece of the ad jigsaw in 2022.
Further reading:
Other factors in 2022: In all the above, one thing to also consider is that with stretched budgets — courtesy of the pandemic — advertisers will probably stay focused on the automation path even when budgets gain some normality, enabling a watchful eye on keeping costs down and improving efficiency. The saying goes that what can be automated will be. Does this affect what your advertising clients are thinking and your approach to them?
Also, some of the other forms of advertising that brands I think will increasingly go for still in 2022 will be pushed by various regulatory authorities. Cookieless advertising, which will gradually become more of a norm for the industry, brought about from widespread concerns on data privacy.
Further reading:
Green shoots of ad growth returning … with some caution
The UK media industry has shown the global ad industry there is hope of a good recovery after it reported (May 2022) that it has regained hundreds of millions of dollars in ad revenue last year, following a marketing spend collapse during the pandemic.
Total ad spend across national news brands was up 14% (to £846m) in 2021. Regional news brands' total was £510m, up 9%. This is according to the latest Advertising Association/WARC Expenditure Report.
Overall, the report found a record £32bn was spent on advertising (in the UK) in 2021.

The two largest sectors were search (£12bn of the total and growing 39% year on year) and online display (£11bn, up 47%).

The UK's overall ad market is forecast to grow by 11% this year to £35bn, driven by a strong start to the year.
But the report also predicted that growth in the news media industry would drop in the coming years.
This is all very positive, however, in a warning to many in legacy media: The regional news sectors (and magazines) are expected to have the largest reduction in ad spend in the coming years, with regional news predicted to fall 5% in 2022 and 7% in 2023.
Regional news has seen a more dramatic drop in advertising revenue than national newspapers. Since 2017, the sector's ad spend (in the UK) fell from £887m to £510m (despite the latter figure here showing as a year-on-year increase). By 2023, that is predicted by WARC to drop a further £60m to £450m.
While further general growth is forecast, inflationary pressures on the cost of advertising — plus the ongoing uncertainties with the Russian/Ukrainian war — means we should be cautious. However, despite the uncertainty created by conflict in Europe and supply chain pressures, WARC does not expect that to translate into a recession for the advertising sector in the coming months.
WARC says the recovery was helped by the pent-up investment/demand on already-established online platforms and in part by the emergence of retail media as a major contender for marketing budgets.
Standing out: That said, other ad industry figures were not as optimistic. Marketing analytics company Adverity commented that this may look like good news, but it means that advertisers are going to have even more competition to create, stand out, and be heard.
The need for caution and pacing: With four in every five dollars now being spent online, the competition for share of attention is huge. The question now is: Is this increase in money increasing performance?
A good point. And to deliver, we will need to make sure our client's advertising money is used effectively. That normally involves pacing client budgets, and there are a few factors we need take into consideration here. 
Ad campaign performance advice: It may seem obvious, but one of the biggest considerations for how to pace a client's budget relies on how their campaigns are performing. Do you measure these as a matter of course? When assessing where to allocate a ad client's spend with us, we should consider three factors:
Ability to scale: If the audience is driving a good volume of results for a lower cost than others, we need to allocate a greater portion of spend there. Are you demonstrating attention to this detail and flexibility?
Spend and performance over a period: If a client campaign has been running for a while, then we can analyse the impact that different spend levels have had on them. This will indicate whether an increase in spend will be detrimental to performance.
Sales funnel implications: What is the value of the advertising we are running? If it leads to a direct sale or a return on ad spend, then we'll know how much more we can allocate towards a campaign to stay within the goals. We should try to use the best data we have to set a forecast of cost per conversion and optimise from there.
I do hope the above can aid your collaborative sell and progression of your media advertising client relationships. As I have mentioned in the past, the closer we get to our agencies and advertisers with our attention, expertise, and insights, the more respect we get and, ultimately, we will reap the monetary rewards that accompany that.
About this newsletter 
Today's newsletter is written by Mark Challinor, based in London and lead for the INMA Advertising Initiative. Mark will share research, case studies, and thought leadership on the topic of global news media advertising. Sign up for the newsletter here.
This newsletter is a public face of the Advertising Initiative by INMA, outlined here.
E-mail Mark at Inma.mark@gmail.com with thoughts, suggestions, and questions or follow him on Twitter (@challinor).