INMA Global Media Award winners celebrate around the world
Editor's Inbox | 09 June 2022
News media executives all over the world — many in the middle of the night and with kids and dogs in tow — tuned in to watch the INMA Global Media Awards on Thursday. 
Hosted once again by Terri-Karelle Reid (former online brand manager of the Gleaner Media Company, TEDx speaker, former Miss Jamaica World, and author), the awards ceremony was once again a virtual one (thank you COVID), where attendees replaced champagne toasts with digital ones over a livestream and social media.
The big winner: The Miami Herald for its "House of Cards" entry — a meticulous journalistic investigation and multimedia representation of the Champlain Towers South collapse. More on the entry and the day's 60 winners can be found here.
Just after winning "Best in Show" on Thursday, I reached out to The Miami Herald about their initiative and their big win.
"We have a single purpose and mission at McClatchy: essential local journalism that serves the public," said Chief Content Officer Kristin Roberts, who leads McClatchy's newsrooms and its news experiences and experimentation teams. "The McClatchy and Miami Herald team delivered on that mission through 'House of Cards.' This project is a brilliant representation of the power and potential of digital storytelling. Our team's ability to best serve the community is through journalism that is truly only possible on a digital platform. I thank INMA for this tremendous honour."
Monica Richardson, executive editor of the Miami Herald and el Nuevo Herald, echoed the sentiment: "The Miami Herald and McClatchy team is honoured to receive such a prestigious award, and I am extremely proud to see the work of our newsroom recognised for its impact. This achievement, among other recent awards, demonstrates our strength and ability to be innovative and creative in our storytelling, and it affirms our position as a leading local news organisation in the country."
INMA's Best in Show is in good company with other awards The Miami Herald has won for this initiative, including a Pulitzer Prize, Esserman-Knight Journalism Award, Webby Award, Sidney Award, and the Scripps Howard Award.
"Ultimately, local journalism is a necessity and an essential force in our democracy," Richardson said on Thursday. "Embedded in the power of local journalism is the vital role that it plays in both educating and building community. 'House of Cards' educated our readers and presented answers to a community that was, and is still, hurting and seeking closure. Our journalists, as the seekers of truth and accountability, are working to ensure that a tragedy like this never happens again."
Other celebrations from around the world include: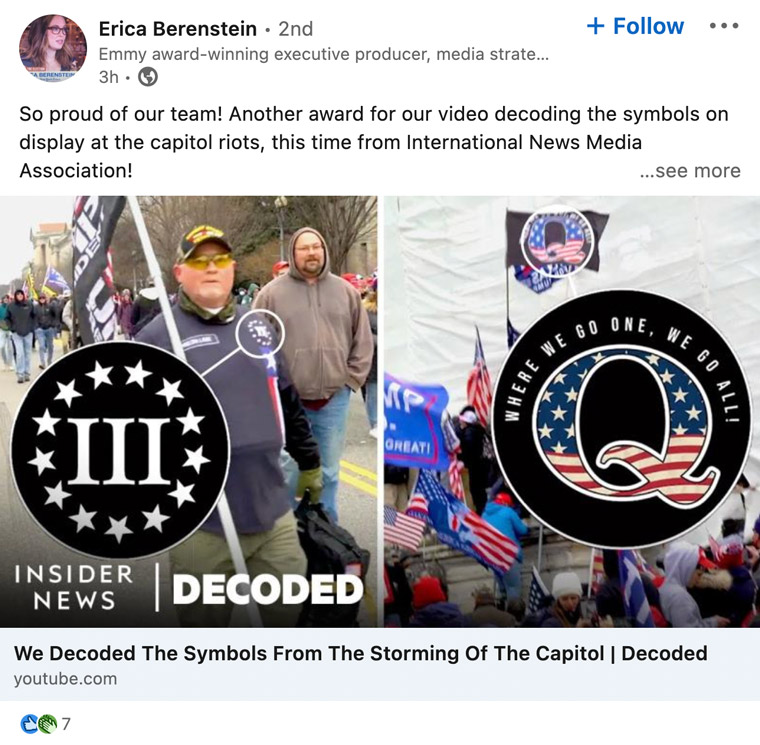 Congratulations to all the winners of the INMA Global Media Awards. We look forward to being together next time in person in New York City! Cheers.