INMA 30 Under 30: Siyavuya Mzantsi of Independent Media
Editor's Inbox | 22 September 2020
On September 17, INMA awarded 30 young professionals around the world with its debut "30 Under 30" award as part of its Young Professionals Initiative. This is the second in a series of 30 features about these impressive rising media stars who are shaping our industry. 
Siyavuya Mzantsi launched his journalism career as an intern at Independent Media and has quickly climbed up the ranks since then. Before being named the first Black African editor of the Cape Times in its 143-year history last year, Mzantsi had shown his versatility as a journalist by serving as a multimedia reporter, content producer, news editor, and assistant editor.
His appointment to editor at the age of 26 also makes him the youngest editor in the news media group and possibly in Africa.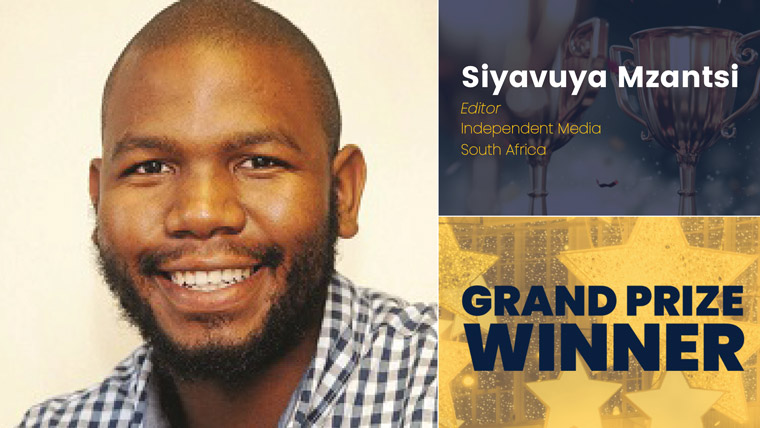 Mzantsi has been recognised for his bold voice, which includes winning the regional Vodacom Journalist of the Year for his work on racial inequalities and the marginalisation of women. He is dedicated to bringing more Black women into the newsroom while also reaching under-served communities.
"The day this publication becomes accessible to children of gardeners and domestic workers, the lowly paid in our society, is the day I would have achieved my goal," he said.