INMA 30 Under 30: Betina Hughes Sheen of Australian Community Media
Editor's Inbox | 23 November 2021
On September 30, INMA awarded 30 young professionals around the world with its second class of "30 Under 30" award as part of its Young Professionals Initiative. This is the 20th in a series of 30 features about these impressive rising media stars who are shaping our industry. 
Since joining Australian Community Media in 2013, Betina Hughes Sheen has approached her career with curiosity, determination, and an open mind.
Within two years, she was promoted to chief of staff and by 2017 she was training editors and reporters across the country.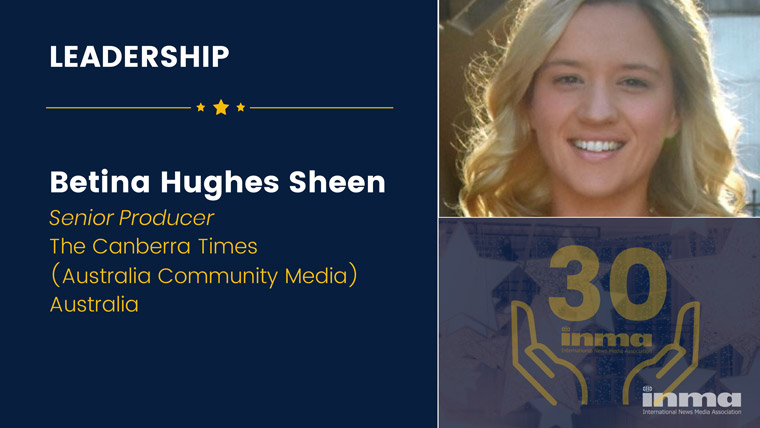 Looking at new ways to solve problems and innovative ways to approach journalism have helped Betina company grow and implement new practices while at the same time giving her the opportunity to polish her skill sets.
"I have always sought to expand the role I'm in and learn what I can so I'm able to jump into the next challenge. I think this is a necessary approach if you want to keep up with what is happening in the industry and be the best you can. I am passionate about the role journalism plays in our society and it is my goal to be able to use my unique strengths to contribute to the success of my company and journalism as a whole."