30 Under 30: Lilys Njeru of Nation Media Group
Editor's Inbox | 16 November 2021
On September 30, INMA awarded 30 young professionals around the world with its second class of "30 Under 30" award as part of its Young Professionals Initiative. This is the 18th in a series of 30 features about these impressive rising media stars who are shaping our industry. 
Lilys Njeru was working as a sales executive when she volunteered to manage her company's social media pages. Her way with words caught the attention of her supervisor, who asked her to write reports. That led her to volunteer as a writer for non-profits and NGOs.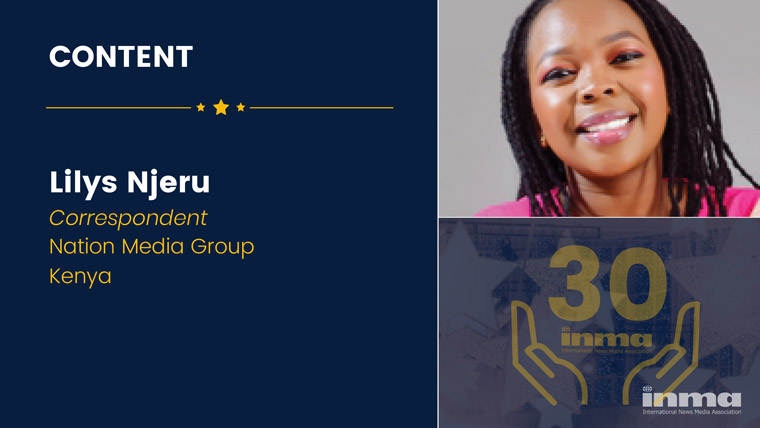 After winning a Nation Media Group writing competition, she was awarded an internship that led to becoming a regular correspondent for the company.
Now, much of her writing centers on topical issues, development, women, youth, children, and the occasional news story, and she has helped spark public debate on hot-button issues.
"The media industry is a key player when it comes to agenda-setting and relaying of information. One key improvement that needs to happen is telling more positive stories that can help inspire, challenge, and shape communities."
With a focus on solution-driven stories in Kenya, Lilys is well-positioned — and well-prepared — to help lead that charge.