Earlier this month, Google announced a new initiative involving news media: Google News Showcase, in which it is investing US$1 billion payable to its publishing partners in licensing fees. News Showcase will start in Brazil and Germany, later expanding to nearly 200 media partners in those countries and Argentina, Canada, and the UK. The original announcement included Australia, a decision reversed earlier this week.
We spoke to news executives and industry experts about what all this does — and doesn't — mean.
Mixed reviews from news publishers 
The recently announced Google News Showcase is: 
Set to have a three-year life span with a financial commitment that extends beyond that period.
Made up of story panels that will appear initially in Google News on Android and soon after on Apple iOS.
Different from other Google news projects "because it leans on the editorial choices individual publishers make about which stories to show readers and how to present them."
Set to launch with a select group of news publishers in Germany and Brazil (originally Australia, but that part has been pulled), later expanding to a total of about 200 publishers in those countries as well as Argentina, Canada, and the UK. Google expects to engage additional publications over time in other countries, including India, Belgium, and the Netherlands. 
As the Nieman Report points out: "One thing connects them all: In each of the six [now five] countries announced, Google is or has been a target of antitrust efforts or other attempts to rein in its market power." 
Industry reactions to the announcement were mixed, given, as Lorna White, INMA blogger and digital associate director at the UK's MediaCom, called it, the "very delicate balance" if the situation. As another media executive told us, "I'm wary, but interested," noting Google's approach has been more collaborative and proactive than Facebook's. 
"News publishers do heavily rely on the amplification and distribution from Google/Facebook," White said, describing the balance. "Legislating or charging is going to impact all — and probably news brands harder, as they are reliant on visitor numbers being pushed through from these platforms." Based on what has happened in the UK, where all paid media carries a 2% sales tax, White believes Google, with its powerful position, just passes the legislated costs along to advertisers. 
Mark Challinor, UK-based INMA executive producer and blogger, had this take: "Media has taken Google's money via the Digital News Initiative (DNI) and may be seeing this new venture as just another way to extract much needed revenue. However in doing so, like any relationships with the Big Tech companies, you have to go into those relationships with eyes open." 
Even now, another media executive told us, the Google Showcase initiative doesn't recognise that news content on Google's main platform is what it should be paying for — not for new products it creates off to the side. 
In Germany, a number of publishers have agreed in negotiations with Google to license their content in the Showcase programme. Most of them don't see the negotiations as dogmatic as in Australia and have cooperated with Google on an operative level in the past while fighting them strategically with Leistungsschutzrecht (or ancillary copyright law). 
Meanwhile in the United States, many publishers we spoke to are keenly interested in how the antitrust push for royalties plays out in Australia and the subsequent long-hoped for similar plan in the United States. One executive has been watching and respectfully joining in any support for payment from Google while simultaneously respecting the relationship and Google's contributions to the news industry. Ultimately, this media company is not planning their budgets around legislatively mandated payments from Google. 
For others, Google is continuing to follow its playbook: responding late in the game when facing the threat of legislation or regulation by announcing a deal and repeating a script about its support for journalism. One person we spoke to cautioned legislators around the world to keep the pressure up, be aware of Google's tactics, and continue to pursue structural regulation that will force genuine and fair negotiations between publishers and platforms. Releasing the pressure will allow Google to escape the kind of rules that every business in the world — except tech companies — has to play by.
What happened to Australia?
Following Google's October 1 announcement came a seemingly sudden decision to drop Australia from the launch "because of regulatory complications," as reported last week by Reuters, which called the delay a "snag" in Google's efforts to "show it could work with media companies as governments worldwide, led by Australia, look to new laws to make the firm pay for content on its search engine."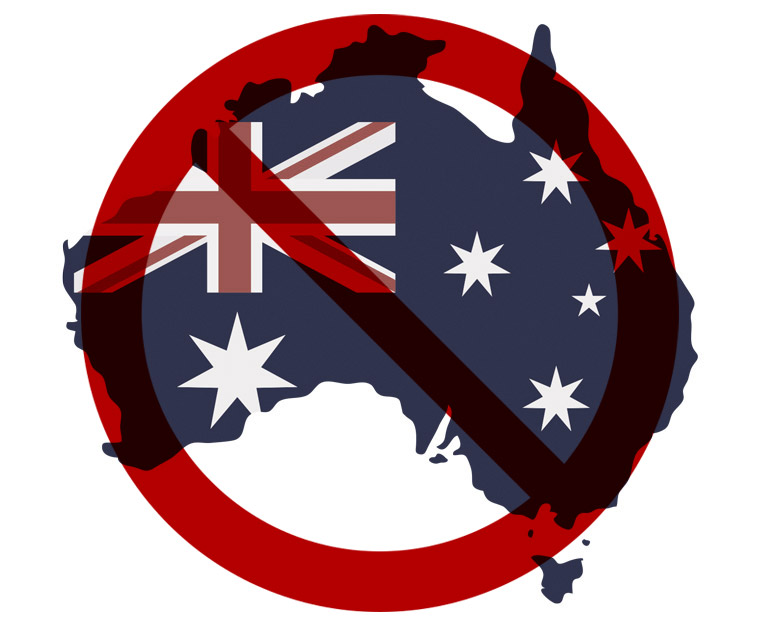 "As we work to understand the impacts of the news media bargaining code on partnerships and products, we have put this project on pause for now," Mel Silva, vice president for Google Australia and New Zealand, told Reuters. 
The ACCC's chair, Rod Sims, replied that he was aware of "voluntary commercial arrangements offered by the large platforms," but said: "We note that the timing of these offers appears to coincide with increased government scrutiny both in Australia and overseas. The (ACCC's) objective is commercial, not one-sided outcomes."
Industry insiders we spoke to showed no surprise Google dropped Australia from the launch, given the friction. Google is trying to argue that by pursuing regulation, Australia is making it impossible to strike the same deal it has with other publishers in other jurisdictions. Google, we were told, has had more than two decades to materially support publishers by paying for content — and has never done so unless it is facing a direct threat. There is nothing to keep Google from striking a deal with Australian publishers if they choose.
Pros and cons of US$1 billion dollars spread around the world 
A billion dollars sounds like a lot of money until you realise that it's a billion dollars spread over three years and across the entire planet, as Nieman observed: "Newspapers alone are a US$94 billion annual business worldwide." 
Then there are all the other publishers who will be cashing in. For example, despite having selected what Neiman called "the big brands" — like Spiegel, Frankfurter Allgemeine Zeitung, and Zeit in Germany or Folha de S. Paolo, Estadão, and UOL in Brazil —  in Canada, it was not The Globe and Mail, The Toronto Star, or the major Postmedia regional dailies. Instead, it was Narcity Media (owner of a blog about Montreal) and Sault Ste. Marie's Village Media (owner of 16 hyperlocal sites in Ontario). So you can begin to see that, as Nieman said, "it doesn't change the industry's fundamental math." 
The perceived generosity of the amount also shrinks when you understand that projected revenues for Google in the same three-year period are US$632 billion. The payout to publishers would be about 0.15% of that. 
Nieman also points out that the arrangement is completely on Google's terms:
Google picks which publishers get money and how much they get. The arrangement is not "an obligation owed equally to everyone who publishers anything on the Internet …"
The money will not be used to pay for use by Google Search but rather a partnership built around a "small new side product." In other words, Nieman says: "They want to make sure the deal isn't: 'We're giving publishers back some of the money they think we steal from them every day.' It's, 'Let's partner on something new.'"
And Google no doubt hopes it will "lower the heat" on the drive for government regulation and reduce press discontent. 
The PR value extracted from the arrangement, in other words, exceeds any foregone revenue, as Nieman's analysis shows:
Google stands to make zero dollars from Google News Showcase because it's part of Google News, which doesn't generate revenue.
It is unlikely to be a big hit and "drive a gazillion people to Google News every day." Instead, this module is buried screens deep.
Google doesn't have to pay publishers US$1 billion. It could easily tweak existing algorithms to make all of the promised features, including publisher curation, happen.
Conclusion 
"Google is saying it's purely a business deal when it comes to the Google News Showcase (GNS)," Challinor said. "Google says it doesn't make money from news, and, it would appear, it is not planning to charge for GNS nor sell ads on it. So what business opportunity is it for them? Why invest US$1 billion for no revenue back?" 
The question publishers need to ask themselves, he said, is whether this business deal is of more value to Google than it is to them. 
"Google is and has been under huge pressure from global governments, regulatory bodies (and of course, the media) over being accountable and regulated. And the notion that 'we are just a tech company, not a media company' line is wearing thin for many media houses. For Google, shrinking that environmental pressure is important."